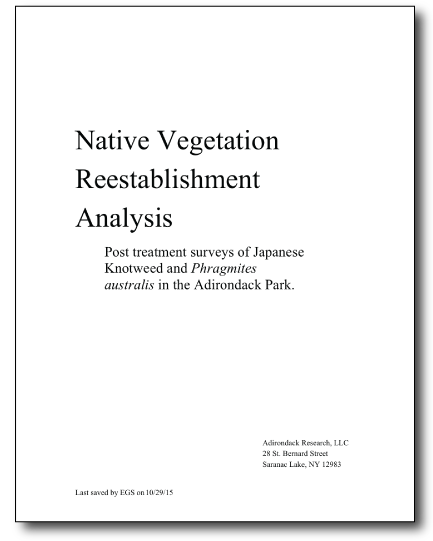 We developed the post-treatment monitoring program for The Nature Conservancy's Adirondack Park Invasive Plant Program (APIPP) at historic common reed and Japanese knotweed treatment sites in the Adirondack Park of New York State.
Our task:
Advise the leading park-wide invasive species agency on the best monitoring and analysis techniques for evaluating management strategies.
How we did it:
We developed a monitoring program, conducted vegetation surveys, and reported findings for peer-review publication. Our recommendations build upon previous work by APIPP for managing treatment of common reed and Japanese knotweed.